Our Aircraft

Sydney Seaplanes

Originally designed to carry first-class mail, the Golden Age of Flying boats lasted little more than 12 years. Today, a rare and beautiful sight, they capture the romance and adventure of a bygone age.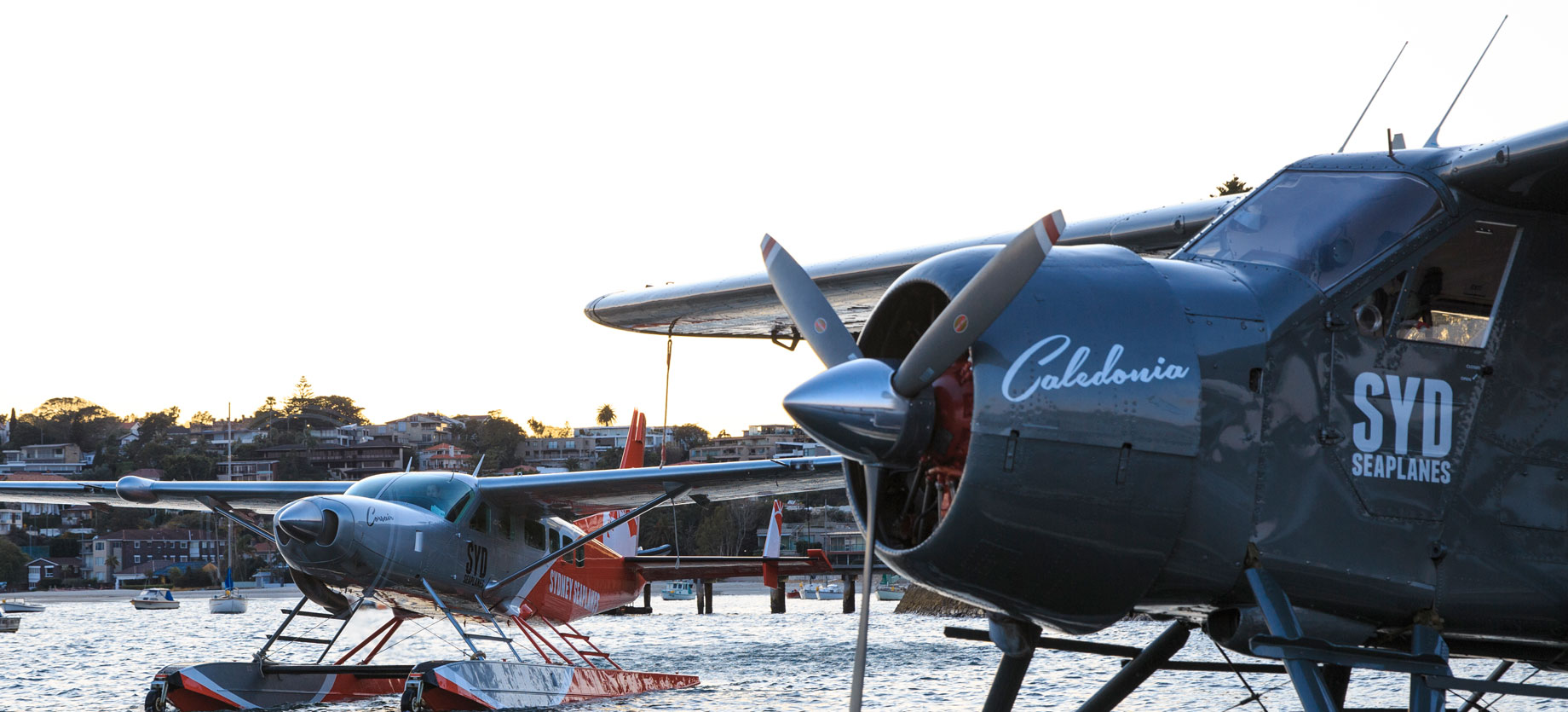 Cessna Caravan Amphibian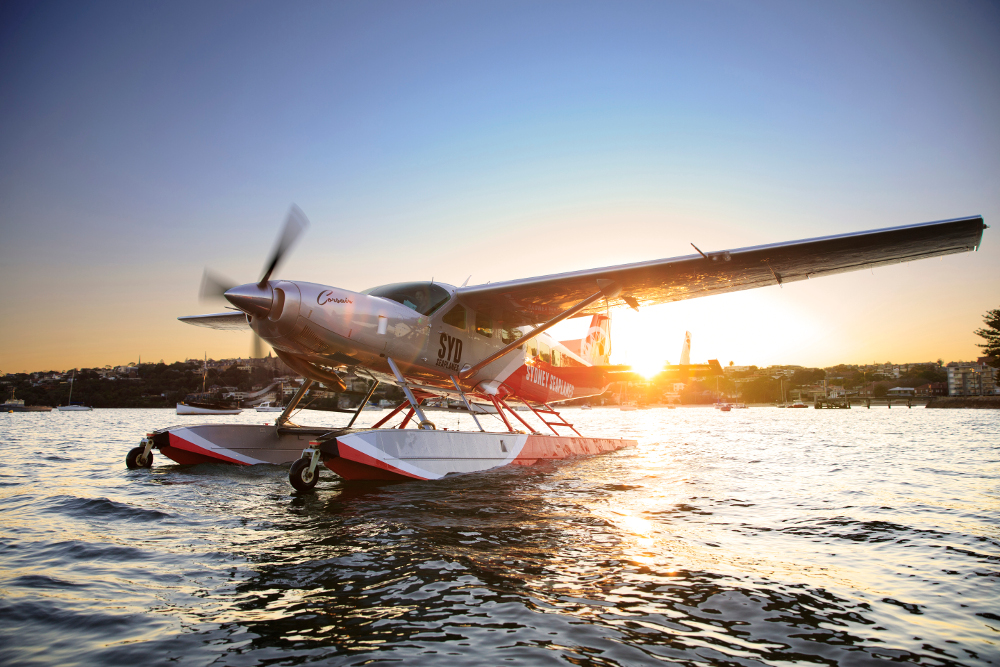 In July 1911, Clyde Cessna made aviation history when he built a wood-and-fabric plane and became the first pilot to fly from the Mississippi River to the Rocky Mountains. Some twenty three years later, his nephews Dwayne and Dwight took over the company and created the C170, and later the C172 which became the world's most widely produced light aircraft.
The Caravan has proven to be one of the safest and most reliable aircraft ever built and the amphibious floats have given us the ultimate flexibility in that we now have access to any runway or suitable body of water that's within flying distance of Sydney harbour.
General Characteristics

CREW: 1 PILOT
CAPACITY: 12 PASSENGERS
LENGTH: 11.9M (39FT)
WINGSPAN: 15.9M (52FT)
HEIGHT: 5M (16FT)

"My first flying memory was in a seaplane"

Performance

CRUISE SPEED: 300 KM/H (186MPH)
RANGE: 1463 KM (909 MILES)
SERVICE CEILING: 20,000FT
The Classic Beaver
The de Havilland DHC-2 Beaver is one of the most famous seaplanes in the world. Designed to withstand the rugged conditions of northern Canada, it first took to the air in August 1947 and quickly proved its worth as a reliable, single-engine monoplane that could be easily fitted with wheels, skis or floats.
Over the next twenty years, nearly 1700 DHC-2s were built and the Beaver is now recognised as one of the ten most influential Canadian developments in history.
It has served as a utility aircraft in the US military and been used for crop dusting and aerial topdressing all over the globe. In its distinguished career, it even supported Sir Edmund Hillary's expedition to the South Pole. Despite production stopping forty years ago, there are hundreds of these timeless classics still gracing the skies. Our own Beavers have been lovingly restored, equipped with the latest technology and refitted for comfort and style.
General Characteristics

CREW: 1 PILOT
CAPACITY: 7 PASSENGERS
LENGTH: 9.22M (30FT 3IN)
WINGSPAN: 14.63M (48FT)
HEIGHT: 2.74M (9FT)

"It's a pretty good office"

Performance

CRUISE SPEED: 255 KM/H (158 MPH)
RANGE: 732 KM (455 MILES)
SERVICE CEILING: 18,000FT