The History of The Rose Bay

Flying Boats

The date is 5th July, 1938. The place is Rose Bay, Sydney. An Empire Class flying boat rumbles and bobs towards its departure point and then turns slowly into the wind. As the engines roar, the plane gradually gathers speed before skimming across the sparkling, blue waters and starting its lazy climb into the sky. So begins the Golden Age of Australian Aviation.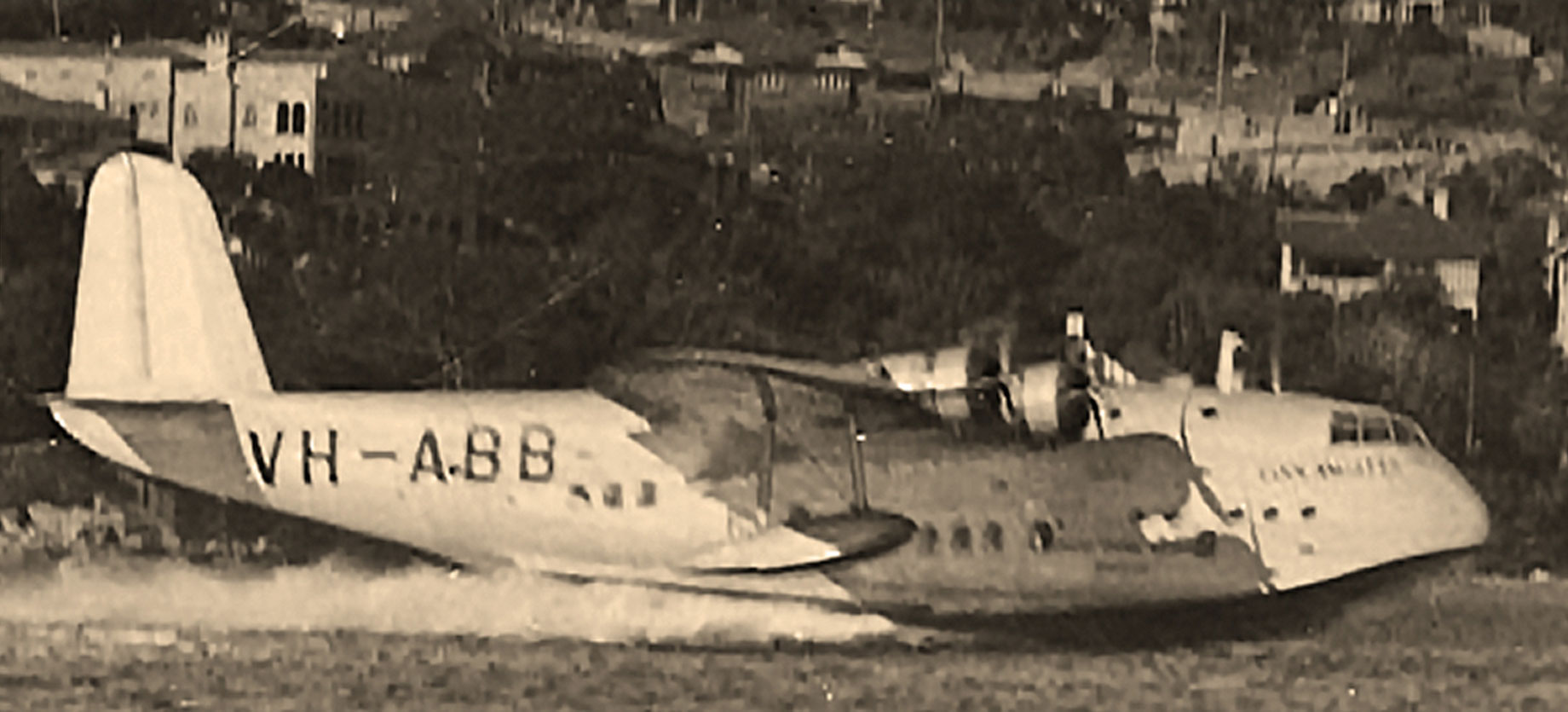 The Empire and The Kangaroo
It was only a year earlier that Sir Eric Geddes, the Chairman of Imperial Airways, had proposed to move all mail within the British Empire by air.
After investigation revealed that Botany Bay would prove too expensive, Rose Bay was chosen as the ideal location for Australia's first international airport for flying boats. A terminal, complete with slipways for boats and passengers, was constructed and six Short S23 'C' Class Empire flying boats were delivered from their factory in Rochester, England.
But what was conceived as a mail run, quickly evolved into the most luxurious and exotic form of air travel the world has ever known.
FLYING BOATS OF ROSE BAY EXHIBITION
Kangaroo route
The journey, from Sydney to London, took ten days and required thirty refuelling stops along what became famous as the 'Kangaroo' route.
The boats were equipped to carry fifteen passengers with two air crew and a staff of three stewards. The Qantas sector flew via Brisbane, Townsville, across the Cape York Peninsula, Darwin, over the Timor Sea and across Surabaya and Jakarta before arriving in Singapore. Imperial Airways then took over and flew via Bangkok, Calcutta, Karachi, Alexandria, Basra, Marseilles and finally Southampton.
It was truly an experience of 'the high life'! In the words of Wilmot Fysh, Managing Director of Qantas at that time, "Getting up out of his chair, a passenger could walk about and, if he had been seated in the main cabin, stroll along to the smoking cabin for a smoke, stopping on the way at the promenade deck with its high handrail and windows at eye level to gaze at the world of cloud and sky outside, and the countryside or sea slipping away below at a steady 150mph." The deck was so spacious that occasionally passengers would play quoits or mini golf before dining in the silver service restaurant and then retiring to the cabin which was converted to sleeping accommodation in a style resembling that of the Orient Express. No expense was spared which explains a return-fare price that exceeded the average annual wage!