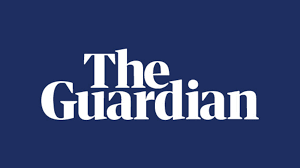 Canberra to Sydney seaplane service under consideration with Lake Burley Griffin test landing
According to Shaw, the seaplane element to the service means the flights have access to the centre of both cities, making trips shorter and more scenic.
"It's genuinely the fastest way to get between both cities. The flight time is only one hour, to the centre of each city. That's shaving a good two hours off any alternative, whether driving or at the airport."
Shaw hopes people will see an opportunity to take shorter trips between the cities, with the efficiency of not landing in an airport a large part of the draw.
The company will be looking to charge around $300 each way.
"We think there's an opportunity there to provide a bit more competition, something that'll be needed post-Covid."
Millions of people make the trip between Australia's capital and Sydney, but Shaw is hoping that opening a new method of travel will also entice people to get out of their cars.
"These planes can carry up to 15 people, so we're expecting to be taking 15 cars off the road."
Shaw also mentioned tourism would also be potential beneficiary to the service, saying the flight offered spectacular views of both cities.
"It's certainly a bonus for the passengers, particularly coming into Sydney Harbour, where approaching we'll go right past the Opera House and the Harbour Bridge, two world-famous icons as part of the flight.
"If we could protect all the things we're interested in protecting, and this could be up and running next year, it would be a fantastic post-Covid investment and stimulus for the national capital and the broader region around Canberra."
Per person emissions from a 15-person full flight between Sydney and Canberra would be higher than that of a train or coach journey between the two cities, but may be less than the same journey by passengers in separate cars depending on how many are in each vehicle.